Recent News

2014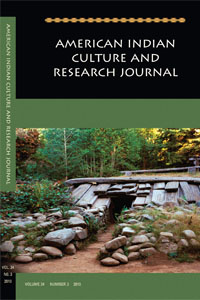 In one of his specializations, Nile Thompson reviewed a new book on learning strategies for disappearing indigenous languages.
The review appeared in
American Indian Culture and Research Journal:
Vol. 38, No. 3 (2014).


Bringing Our Languages Home: Language Revitalization for Families
. Edited by
Leanne Hinton. Reviewed by Nile Robert Thompson.









May 2013
Paula Becker, author and a staff historian for HistoryLink.org, provided a list of her favorite regional/local history books (see the Books section of the May 8, 2013 Crosscurrent.com). Leading off her list of seven favorites is one written by Dushuyay Research staff (emphasis added).
There are gorgeous books about so many aspects of Seattle's history; we benefit from a robust community of writer-historians. A few of my favorites are Nile Thompson and Carolyn Marr's "Built For Learning: Seattle Public School Histories, 1862-2000"; Caroline T. Swope, "Classic Houses Of Seattle, High Style to Vernacular, 1870-1950"; Lawrence Kreisman and Glenn Mason, "The Arts And Crafts Movement In The Pacific Northwest"; Jeffrey Karl Ochsner, editor, "Shaping Seattle Architecture"; Walt Crowley, "Rites Of Passage: A Memoir of the Sixties In Seattle"; Monica Sone, "Nisei Daughter"; and Paul Dorpat's three collections of his Seattle Times "Now And Then" columns, which are fabulous for newcomers because they help build a visual matrix of Seattle's historic built environment.



August 2010

The Department of Linguistics at the University of British Columbia and UBC Working Papers in Linguistics announced the launching of their On-line Archive of Papers for the International Conference on Salish (and Neighbo(u)ring) Languages. The archive currently covers papers for the years 1967-1999. Included in the archive are nine papers by Nile Thompson on the Twana and Puget Sound Salish (Whulshootseed) languages, with topics ranging from ethnobotany to phonology, morphology, dictionary construction, female speech, health education and syntax.
"Skokomish phonology I: Vowels, Semivowels and labialized consonants" (with addendum) ICSNL Volume 11, Year 1976

"A note on Skokomish plant names" ICSNL Volume 12, Year 1977

"Possession in Twana" ICSNL Volume 12, Year 1977

"tuwaduqucid wel dxwlešucid: a comparative dialect study" ICSNL Volume 14, Year 1979

"A contribution to Puget Salish lexical studies" ICSNL Volume 16, Year 1981

"Female indicators in the Twana language" ICSNL Volume 19, Year 1984

"On the Need for Ethnographic Information in Native American Dictionary Construction" ICSNL Volume 24, Year 1989

Coauthored with Sloat, C. Dale
"Southern Coast Salish Oral Literature and Health Education" ICSNL Volume 29, Year 1994

Coauthored with Armagost, James L.
"The Agent-Patient Restriction in Puget Sound Salish: A Call for Further Research" ICSNL Volume 31, Year 1996

The archive may be accessed at
http://www.linguistics.ubc.ca/icsnl
July 2010


Nile Thompson and co-author Dale Sloat have an article in the Winter/Spring issue of the Nordic Heritage Museum Historical Journal. Entitled "Nicholas Delin and the Choice of Commencement Bay", it examines the life of an early Swedish settler in what is now Tacoma and reveals how his membership in the Masonic Lodge in Olympia influenced his selection of Commencement Bay for his mill. The article corrects the common misconceptions that Delin arrived there in 1852 and that he was the first to stake out property there. Rather, Delin settled his claim in May 1853, next to land claimed by John Allen, and the mill went into operation in early July.

April 2009
At the annual awards banquet of the Association of King County Heritage Organizations (AKCHO) on April 28th, Carolyn Marr was presented the
Williard Jue Memorial Award
for her 23 years of service at the Museum of History and Industry. She has provided assistance to individuals and groups visiting the library to work on a wide spectrum of history projects.
The Willard Jue Memorial Award is presented to individuals in two possible categories - paid staff and volunteers. The Willard Jue Memorial Award winners are individuals who have made outstanding contributions, provided exceptional leadership, and demonstrated excellence in duration, quality, or spirit of service.

February 2009
Carolyn Marr is the curator of a new exhibit,
Photographing the Fair: The Alaska-Yukon-Pacific Exposition Photos of Frank H. Nowell and Others
, which will be at the Museum of History and Industry in Seattle from March 7 to December 31, 2009. For a related story and a photo of Carolyn at work, go to:
January 2009
Carolyn Marr has an essay in the Seattle Art Museum's new exhibit catalog,
S'abadeb -- The Gifts: Pacific Coast Salish Art and Artists
. Carolyn contribution is entitled "Objects of Function and Beauty: Basketry of the Southern Coast Salish". Carolyn concludes:
The act of creating a basket unites the maker with his or her culture, continuing a tradition that has been passed on [through] countless generations. Although today's basket makers are few in number, they represent an art form with ancient roots, one that has survived decades of social change. Taking a close look at Coast Salish baskets from the past helps us to gain an appreciation for the incredible depth and breadth of this tradition. Today's basket makers may change some of the materials, they may create new designs or change the shapes of the baskets, but they nevertheless remain closely connected to the masters …

For a description of the book go to: